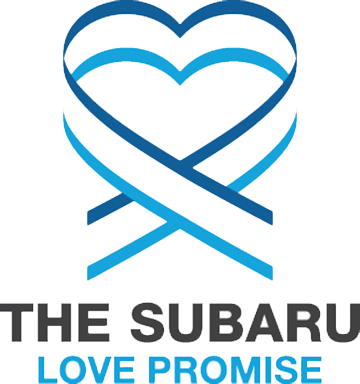 What is the Subaru Love Promise?
Subaru and our retailers believe in making the world a better place and the Subaru Love Promise is our vision of respecting all people. This is our commitment to show love and respect to our customers and to work to make a positive impact in the world.
How is Hanlees Subaru dedicated locally to the Love Promise?
Our Love Promise can be seen in various partnerships with local charities and non-profits. We're grateful for the opportunity, not only to be a part of our community, but to serve it as well.
Love Promise Stories from Hanlees Subaru
Subaru and Hanlees Subaru believe in making a positive impact on the communities in which we live and work. We uphold that belief through our Love Promise Community Commitment. Every month, we select inspiring stories from customers and partners from around our area who strive to support our collective commitment and feature them here
Ernie Finds his Forever Home & Burt Finds his BF - Maral P
The last Saturday in October was a fortuitous one for Sami & Brian…and Burt & Ernie. Keen to work together to find as many homes for their kittens, cats, and even pigs (!) as possible – Jameson Humane, supported by Rick Hayes from Hanlees Subaru, joined forces at the Napa Farmers' Market for one last adoption event for the October, "Subaru Loves Pets" campaign. "I'm flattered that our story has touched your hearts as much as he has touched ours. On the day we fell in love, I was only expecting to be bringing home fresh produce from the Farmers' Market but instead was blessed to be bringing home a new family member. On our way out of the market, there you were, Jameson Humane, with a few of your lovely animals. My boyfriend, Brian, wanted to come over and say hello to the handsome pigs. While he was distracted feeding them fresh apples, I wandered over to your kittens. When he noticed I wasn't standing next to him, it was already too late! I had Ernie cuddled in my arms and was absolutely in love. I felt an immediate connection to him. I thought I was going to have to set Ernie down and go home but Brian saw the love and joy in my eyes and said "yes" before I had even thought about asking if we could adopt. I was so shocked by his response that I broke out into tears. Tears of JOY!!! Those tears were soon matched and cascading down to the whole Jameson team on site. Everyone was touched by the moment and the news of Ernie finding his forever home. We have another cat rescue at home, our son, Burt. We were a little nervous to see how they would react to each other. However, we have been overjoyed by their immediate connection. Burt now has a little brother, Ernie, and they are best friends! We are a very happy family! Thank you Jameson Humane and Subaru!" Sincerely, Burt & Ernie Brian & Sami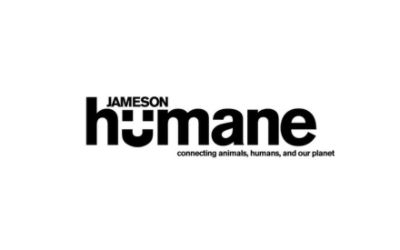 ---
Hanlees Subaru & LLS Blanket Delivery - Megan M
On July 9th, the Leukemia & Lymphoma Society's (LLS) Greater Bay Area Chapter teamed up with Hanlees Subaru to deliver blankets and arts & crafts kits to UCSF Benioff Oakland Children's Hospital. Our Subaru contact, Cherry, was phenomenal and was so excited to make the delivery on behalf of Hanlees Napa Subaru. When we arrived at the hospital, we gathered a few nurses and staff to take a quick photo before going on a tour and bringing the blankets inside. Our hospital contact, Colleen, was so lovely and showed us the many beautiful rooms of the recently built cancer center. They had a cancer library room where they could find almost any book from current to the last 5 years or so written about cancer. They also offer two computers for patients to use for fun or for any research on their diagnosis. She also mentioned a woman was in that room every day to assist people with looking up and finding information needed. They also, much to our surprise, had an acupuncture table hidden behind a screen and perform acupuncture on patients to battle the negative side effects of chemo and radiation. Colleen mentioned that they only have someone there to do it a few times a week and for only a few hours and the time slots book up completely each week. She proceeded to walk us to the waiting room area which had floor to ceiling glass windows that looked out over wine country with forestry and vineyards right below and they chose that view for the waiting room to create a sense of peace and calm for those waiting. Colleen then took us past the treatment room where a few patients were currently getting their round of chemotherapy. We were not able to take photos with the patients but were able to deliver blankets to some of the patients there and one woman immediately wrapped the blanket around her shoulders to keep her warm as she waited for treatment. She smiled big and graciously thanked us for the blanket that she kept draped around her the whole visit. At the end of the tour, Colleen talked to us about the large Tree Of Hope in the middle of the check-in and waiting area. The symbols engraved as part of the tree were chosen by past cancer patients and current cancer patients treated there during the time the tree was being created. When someone is newly diagnosed they write a note of hope and put it in a beautiful silver capsule and drop it into a small hole in the tree to stay. Once a patient enters their survivorship stage and complete all chemo and radiation, they get to hit a beautiful large gong in the same as area as the Tree Of Hope to symbolizing the closing of that chapter. It was a beautiful experience and a state-of-the-art beautiful cancer center and one stop shop for patients in the area. Thank you to Hanlees Subaru for making a difference!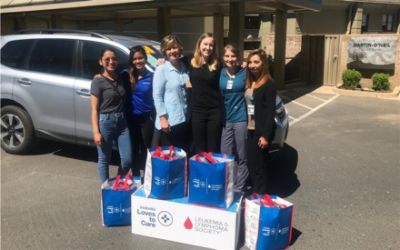 ---
Blankets for cancer patients from Hanlees - Fran I
Thank you, Hanlees Napa Subaru! On June 28, together with the Leukemia & Lymphoma Society's Greater Bay Area Chapter, Hanlees delivered blankets, arts & craft kits, and care cards for cancer patients at the Martin-O'Neil Cancer Center. At the delivery, we were greeted by four-year-old Gertie, a leukemia survivor, and her mom, Jeni. As soon as Gertie saw us, she ran up and gave each person a huge hug! Gertie was diagnosed with AML when she was only one. Everyone was touched seeing Jeni tear up as she told the story of Gertie's diagnosis and months-long treatment. Even more, Jeni shared that Gertie still has the Subaru Loves to Care blanket that she had received last year! Suzanne and Aly from Hanlees made sure that Gertie received an art kit to add on to that - Gertie loved it so much that she didn't let it out of her sight! Afterwards, everyone enjoyed a tour of the Cancer Center given by Colleen, Clinical Navigator. After seeing all the wonderful resources they provide for their patients, from art therapy to acupuncture to peaceful garden spaces, everyone agreed that this was the perfect place to donate these items to make the biggest impact for local patients in the Napa Valley. Colleen was especially touched to see the amazing messages of hope from Hanlees customers on the care cards and was so happy to be able to give them to patients along with the blankets. We are so grateful to Hanlees Subaru for making a difference for cancer patients!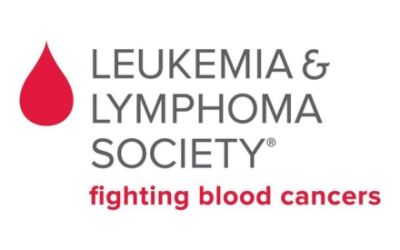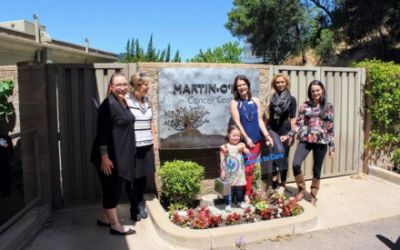 ---
Doing Our Part to Save the Butterflies - Hanlees Subaru - Jim T
Did you know the monarch population in the United States has declined by more than 90 percent in recent years? For the month of April, Hanlees Subaru is partnering with the National Wildlife Foundation for the Butterfly Heroes Program. Butterfly Heroes seeks to bring awareness to the declining population and connect our community of gardeners and kids, families, and schools alike to help the monarchs and other pollinators. Creating monarch and pollinator habitat is a wonderful opportunity for observing one of nature's most miraculous occurrences. The unique transformation the monarch butterfly undergoes during its lifecycle from egg, caterpillar (larva), chrysalis to the delicate yet resilient butterfly is wonderfully intriguing for students and teachers alike. Hanlees Subaru will have a butterfly habitat planter on site and be giving away seed kits. Stop in and check it out. We also encourage you to be a butterfly hero and grow your own butterfly habitat at home. It's a great activity for the kids or grandkids!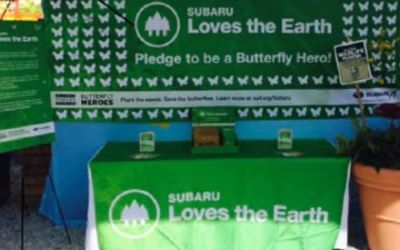 ---
Napa Earthquake Update: Juan's Story - Hanlees A
On the morning of Sunday, August 24, 2014, families across Northern California were jolted awake by a 6.0 magnitude earthquake. Hanlees donated $6,877 to the Napa Earthquake relief fund. Because of the donation the Red Cross was able to help people such as Juan Lopez. Here's his story: For the Lopez family, the Red Cross shelter provided hope, help and a safe place to stay immediately after the earthquake. Connie, a mother with a hearing deficiency, her infant son and two older children made it safely to the Red Cross shelter in Napa and quickly won everyones hearts. Connies son, Juan, recalls At that moment [the earthquake started] we didnt know what to do. We were lost. With the help of Red Cross volunteers, the Lopez family could achieve some kind of normalcy after the devastation. There was food up against a wall next to a kitchen, shares Juan, and they gave us cots to sleep inside. The Red Cross shelter - it did feel like a sign of hope. Because of the Red Cross, and generous donors like you, the Lopez family was able to transition out of the shelter and into safe housing following the earthquake. When I see that theres a catastrophe, and I see that theres a Red Cross there, I know that its a place of hope for people, Juan says. Hanlees is proud to contribute to the Red Cross and what they have done with our community following the earthquake.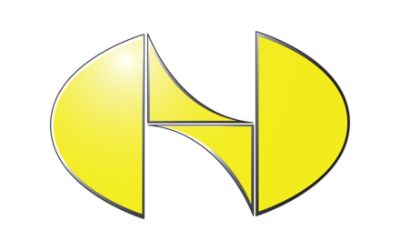 ---
Hanlees Donates To American Red Cross - Evan P
Hanlees Subaru has donated $6,877 to the American Red Cross Napa County Earthquake Relief Fund!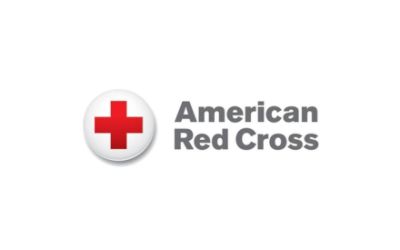 ---
Hanlees Supports Meals On Wheels - Evan P
Hanlees Napa Subaru is proud to support Meals On Wheels of Solano County! Meals on Wheels of Solano County delivers meals to home-bound seniors in Benicia, Dixon, Fairfield, Rio Vista, Suisun, Vacaville and Vallejo and is in need of help from the community with donations and supplies. Hanlees is happy to be a partner with this organization.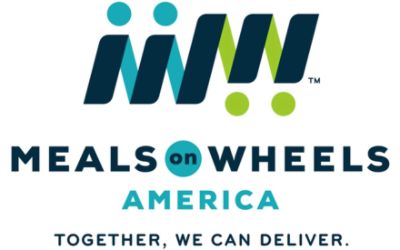 ---
Hanlees Supports Meals On Wheels - Evan P
Hanlees Napa Subaru is proud to support Meals On Wheels of Solano County! Meals on Wheels of Solano County delivers meals to home-bound seniors in Benicia, Dixon, Fairfield, Rio Vista, Suisun, Vacaville and Vallejo and is in need of help from the community with donations and supplies. Hanlees is happy to be a partner with this organization.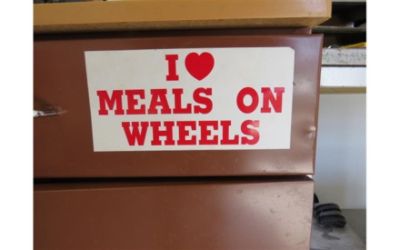 ---
Hanlees Collects E-Waste - Ahin L
Hanlees Napa Subaru participated in the Subaru Loves the Earth E-Waste Recycling event. Hanlees was able to collect computers, monitors, printers and other old electronics to be recycled and not end up polluting our earth from a landfill. Hanlees appreciates our community and love to help keep our earth green!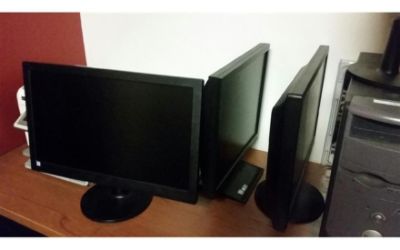 ---
Hanlees Helps Those In Need! - Marc V
On August 24th 2014, Napa suffered greatly with the earthquake that shook the city in the middle of the night. When this happened, Hanlees Subaru took action to help the community. The dealership team made the decision to close the store and then reached out to local charities to assist. Food, water, and necessities were donated to help those in need. The team believes it was the right thing to do to help others when they could not help themselves. This is just an example of how Hanlees appreciates their community and gives back. The team is committed to sharing the love and helping others!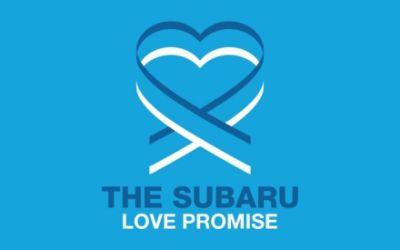 ---