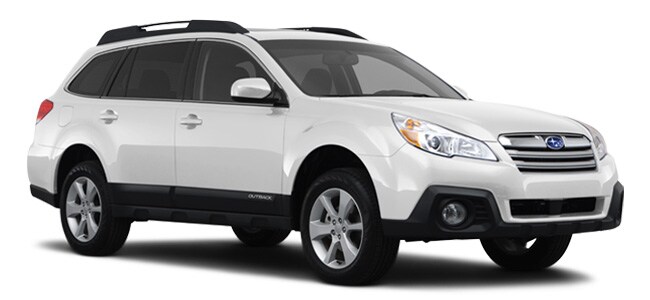 Outback

Wagon / Seats 5 / AWD / 21 City 28 Hwy
Rentals for Hanlees Auto Group
As a rental company we are able to rent to anyone with the following:
You must have a valid current drivers license(with you- we need to make a copy of it)

You must have proof of full coverage insurance(with you ? we need to make a copy of it)

A major credit/debit card

Minimum age requirement is 21

No smoking or pets allowed

All our rental vehicles come full with gas, you must return with the same amount of gas

We do NOT cover any additional insurance coverage on any of our rental vehicles
Hanlees Auto Group

Rental Vehicle Rules and Information
Rentals must be returned 15 min prior to service closing hours
M-F by 5:45pm sat by 4:45pm

Closed Sundays


Requirements:
Valid driver's license and full coverage insurance for photocopy.

Additional drivers must meet the same requirements.

Authorization is done on a major credit card.

Extra charges:
Mileage: included per 24 hour period=150 & weekend= 450

Mileages over the included amount listed are charged at $.15 per mile.

Unlimited mileage is $10.00 per 24-hour period. 

Each additional day past the weekend check in is added by the 24-hour period rate.

Over-time hour past 24-hour check in time is calculated by $2.00 per hour, not to exceed the daily rate.

Fuel:
Vehicle must return at the same fuel level as when departed.
Note: Customer will be charged $8.00 per gallon using an estimated sheet used for all vehicles if fuel level is not the same as when departed.


Cleaning:
Vehicle must return in the same condition as when checked out by rental attendant. 
(Minor dirt on carpet is acceptable, Food, spills, stains or garbage is NOT acceptable.)

Charges start at $10.00 for vacuum/garbage.

Note: if stains are unable to be cleaned out, extra charges may be billed to the customer based on the cost for repairs or replacement to vehicle.


No pets/ No smoking: 
Customer will be charged a cleaning fee if any signs of pets or smoke is detected.

Citations:
Customer is responsible for all citations incurred during your rental. (Fastrac, Parking, Speeding, Etc)
Please note:
California law requires all children under 8 years of age who are less than 4 feet 9 inches in height to be transported in the rear seat of the vehicle in a child restraint system. Our rental department is required to provide a rental child restraint system if you do not have a child restraint system yourself.
Daily rental fee for a child restraint system is $12.99 a day.